Two Southern Hemisphere Storms
There's a lot going on in the world of weather right now. First, the tropics. Tropical Cyclone Irina is southwest of Madagascar with winds estimated at 45 knots by the Joint Typhoon Warning Center. Irina has brought significant death and destruction to Madagascar, a country fresh off a direct hit from powerful Cyclone Giovanna. Madagascar has had a very rough time of it the past several weeks, with well over 100 people confirmed dead between Giovanna and Irina. Irina is likely nearing the end of its existence. JTWC forecasts it to dissippate within a day or 2, and I agree with this as it currently has very little in the way of convection and has been like this for a couple days.


TC Irina

Meanwhile, Tropical Cyclone 16S has formed northwest of Australia. Its current intensity is estimated at 40 knots. It is currently fairly disorganized, with a large blowup of convection but little banding structure. It looks more like a large cluster of thunderstorms than a cyclone. It is forecast to reach a peak intensity of 70 knots, putting it at Category 1 intensity. I personally think it will struggle to make cyclone intensity as it is in an environment conducive for marginal strengthening. I think it will peak somewhere around 55-60 knots 2-3 days from now. Luckily, 16S is not a threat to land areas, as the GFS and Euro both take it to the west, farther from Australia. It is interesting to note that the GFS is much more optimistic than the Euro on strengthening 16S. I have leaned towards the Euro's solution with my prediction.
As far as upcoming tropical events, the Euro takes a weak storm near northwest Australia in about a week, while the GFS develops multiple systems in its latest run, though none of them are significant until the very end of the run when it has a large, powerful cyclone off the west Austrlian coast. This is certainly too far out to take seriously, however.


16S

Quick summary of other important weather news:
Winter Weather:
Virtually non-existent unless you live in Alaska, which has had a brutal winter. The CPC has been consistent in saying Spring is on the way for the rest of us: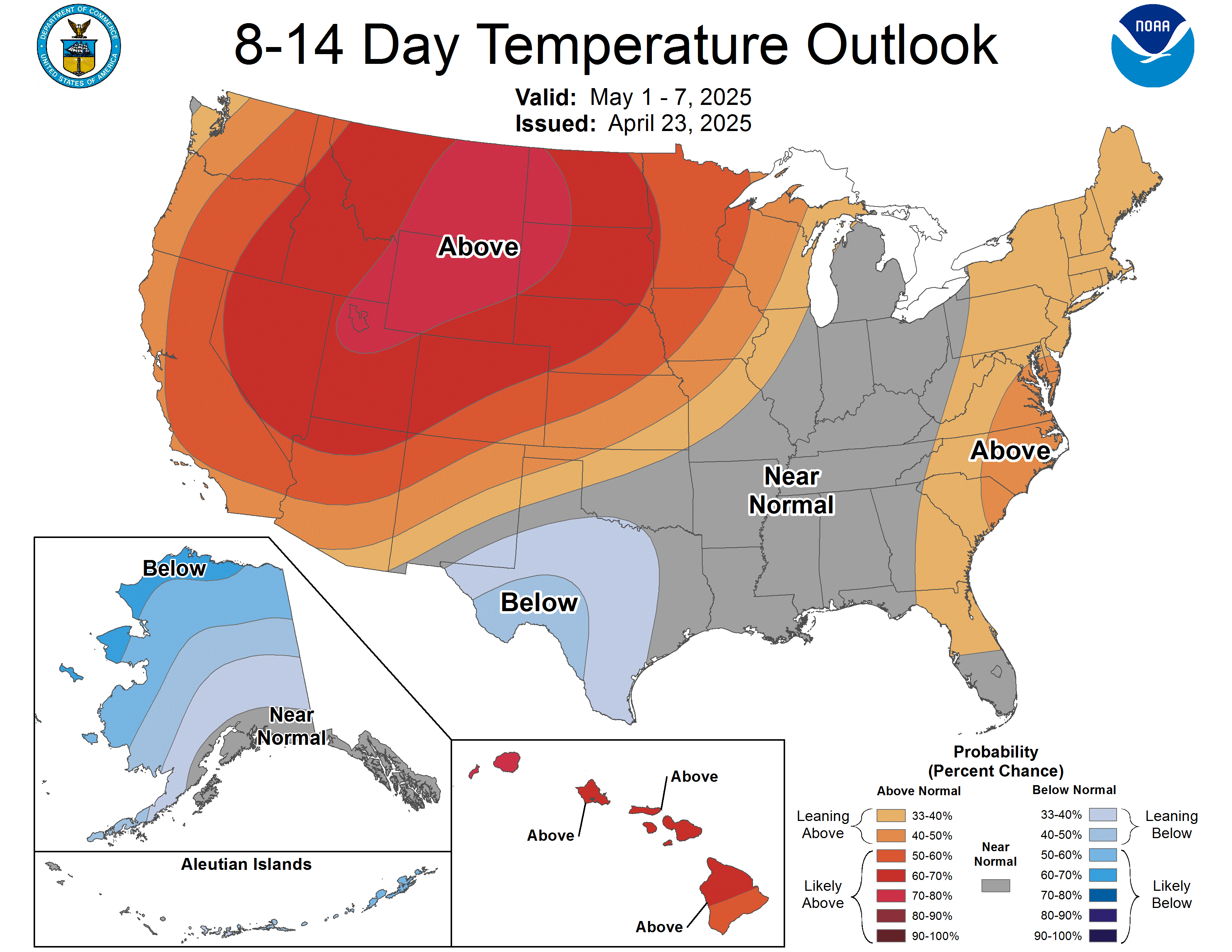 Severe Storms:
Tomorrow has the best chance out of the next 3 days, with the SPC giving a slight (15%) risk area for northeastern Texas, southeastern Oklahoma, northwestern Louisiana, and southwestern Arkanasas. Hail and damaging winds will be the main threats


Earthquakes:
Nothing major; biggest in the past week was a 6.6 southeast of the Loyalty Islands; The San Francisco area was shaken up a little by a 4.0 quake Monday.
Other:
The Sun unleashed a major solar flare yesterday. While it should not make a direct hit on Earth, even just being grazed by a flare this powerful could cause power/communications issues, as well as set up a northern lights display for much of the country.
Thanks for reading, and enjoy the rest of your week!
Reader Comments
New Comment
Post Your Comments
Please sign in to post comments.
Not only will you be able to leave comments on this blog, but you'll also have the ability to upload and share your photos in our
Wunder Photos
section.
About MAweatherboy1
| | |
| --- | --- |
| | Just an average 18 year old weather nerd. I work as an observer at the Blue Hill Meteorological Observatory in Milton, MA. |
Tropical Blogs
Tropical Weather Stickers®
Local Weather
| | |
| --- | --- |
| | Despejado |
Previous Entries for 2014